Welcome To
​Peter Gzowski College
Nedimowinan e-niigaanbidegin zhidchigaadenoon nongwa

The minds of the future are made great beginning today
Hours

Peter Gzowski College Office will be open:

Monday to Friday

9:00am to 12:00pm

1:00pm to 4:00pm,

Drop-in Academic Advising Appointments

​Academic Advising same day "drop in" appointments will open each morning 9:00 am to 12:00 pm Monday through Thursday with a different academic advisor each day.

Monday:

Gzowski

Tuesday:

Otonabee

Wednesday:

Champlain

Thursday:

Lady Eaton

*Subject to change.

​

Same Day appointments can be booked through the online booking system found through the advising website

trentu.ca/advising

, or by phone at ext: 7333.
Powered by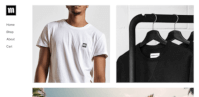 Create your own unique website with customizable templates.