Three Minute Paper (3MP)
Three Minute Paper (3MP) is an exciting competition for undergraduate students developed in collaboration by the colleges of Trent University and the Academic Skills Centre; this initiative was sparked by the success of the
Three Minute Thesis (3MT®) competition
where Trent graduate students explain their highly specialized research to a general audience in a short three minutes with the support of a single PowerPoint slide.
Open to students completing an honours seminar, an honours thesis, or a major project in any discipline, the 3MP competition challenges undergraduates to present their work to others, in a clear, concise, and engaging manner. Participants have three minutes to explain their research from one major assignment in an upper year course. 3MP challenges students to balance complexity and depth with clarity and concision as they explain their research question, their findings, and its relevance to the Trent community; they can use up to three PowerPoint slides as visual aids to support their talk.
Click HERE for more information & application
Powered by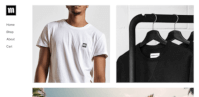 Create your own unique website with customizable templates.